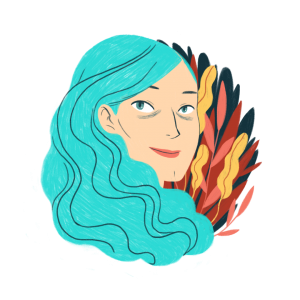 Hello and welcome!
I'm an illustrator from Croatia currently based in London, where I got my MA in illustration at the University of the Arts London. Being an avid reader of both fiction and non fiction, my interests mostly lie within editorial, book, and concept illustration. With a strong love of comic books and animated films, I like to dabble with the whimsical, peculiar and odd, foraging for inspiration in Nature's shapes and away from the city, but also in old stories and legends.
Having said all of that, I'm always up for participating in all sorts of illustrated projects, regardless of topic, especially if something lovely reaches my ears, hands and pen(cil).
I would be more than happy to hear from you!
Cheers!